The Original Starry Solar String Lights by Brightech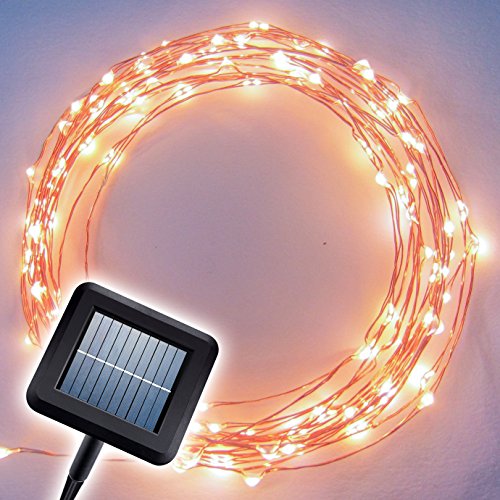 Make every night a Starry, Starry Night
Elegantly illumine the dark hours with the celestial beauty of these miniature LED lights in warm white. They transform the landscape of your backyard and lend a new dimension to dining outdoors after nightfall.
Increase your ambiance, Save on your electric bill
These solar-powered night lights never need outlets or extension cords. Twenty feet of copper wire flexes and bends in any direction. Battery-operated solar panel absorbs the sun each day, re-charging naturally for display at dusk.
Bask in the Glow…season after season
Your versatile string lights will imbue warmth to long winter nights and add irresistible élan to any summer evening. Arrange the strand in a circle or uncoil the pliable copper into a new shape across your patio deck, on a garden trellis, or even in a bedroom for a fanciful effect.
Maximum output, minimum care
Don't let their small size fool you: these 120 LED lights sparkle bright